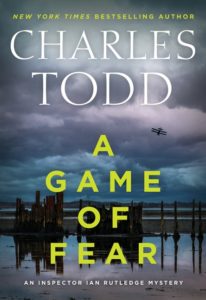 Through now 24 novels, Charles and Caroline Todd have provided their readers with excellence, pure and simple.  The first novel in the Rutledge series, A Test of Wills, is a classic, and the rest of the series, elegiac, carefully plotted, and richly characterized, have all been solid and worthy reads. Sadly, this is the last novel written in collaboration with Caroline Todd, who passed away in 2021. She leaves a huge legacy.
In this novel, set in 1921, Inspector Rutledge has been called in from Scotland Yard to look at a case in Essex.  He goes where he's sent by his higher ups, but he is puzzled to be looking in a case that seems to involve a ghost.  No-one is better than the Todds at setting up a disturbing premise that sticks in your mind as you read, wondering what's going on.  Twenty-four books in, I was pretty comfortable waiting to discover the solution.
When Rutledge arrives in tiny Walmer he's informed by the local Inspector that Lady Benton, a normally sensible woman, seems to have seen something in her garden one night that involved a ghost committing murder.  When the police tried to find any evidence of a crime, they found none. Rutledge, while skeptical, feels that the woman is sincere and turns his mind to discovering what really happened.
Lady Benton's estate sits on the edge of a huge field that was used for airmen during the war.  She's lost her son and husband, as well as one of the men she was particularly fond of, and it's this man she thinks she saw in the garden, his face illuminated in a ghostly fashion.  While Rutledge is still haunted by his war experience (to the point where one of the dead men who had been in his charge inhabits his thoughts, speaking to him in a different voice and accent than his own), so too is Lady Benton.  Her home, now utilized for tourists, nevertheless holds meaning for her as the legacy of her husband and son, and she refuses to leave, no matter what may happen.
The melancholy and mournful aspects of writing about so many people traumatized by war – Lady Benton's staff are all war widows – is something the Todds have perfected.  The details of those in the countryside who have lost sons or brothers or fathers are always present, overhanging the stories even as life seems to go on, at least in the form of murder investigations.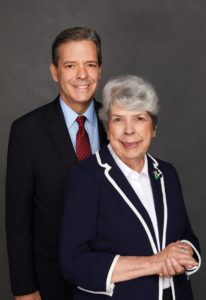 When a series of puzzling deaths and other events follow the ghostly sighting – and some of them can be described as accidents or even suicides, or simply disappearances – a pattern begins to emerge and Rutledge begins to tease out what really happened, finally realizing he is on the trail of what we would now call a serial killer.
Very interestingly, this is not a serial killer novel about the killer, but a serial killer novel about the victims and the aftermath of what the killer has wrought, combined with a slam bang action ending.  Oh, and Rutledge also makes some personal and professional headway.  This is a lot to pack into one beautifully rendered package.  As always, I was more than happy to spend some time with Rutledge and one of his investigations.