If you enjoyed the new film Knives Out, and are craving a bit more fun, check out some of these great titles that have a similar dysfunctional family stuck in a big house vibe, often with a sidebar of humor or satire (or both).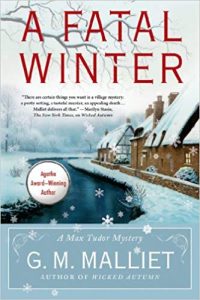 A Fatal Winter, G.M. Malliet.  In Malliet's second novel, the delicious sleuthing vicar, Max Tudor, is dispatched to the home of Lord Footrustle to assist with funeral arrangements, but by virtue of a snowstorm, gets stuck in the middle of a dysfunctional family, all of whom seem to have had a reason for desiring the death of their patriarch.  And it's all the dead man's fault, really, as the lonely Lord had invited his far flung family members to join him for Christmas.  While this novel was written in 2012, it hews closely to the golden age parameters established so long ago, and so enjoyably, by Agatha Christie. While definitely tongue in cheek, Malliet breaths true life into her characters and her stories are wickedly clever.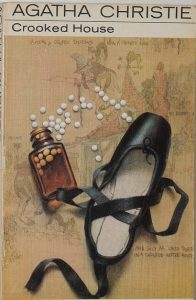 Agatha Christie's Crooked House (1948) is one of the Queen's stand alone novels, and one of my favorites.  The wealthy Leonides family all live under the same roof and when their patriarch, Aristide, falls dead of a barbiturate overdose, suspicion falls on all members of the family.  Being Christie, the solution is ingenious if slightly noir, and the family drama that surrounds the story is more than delicious.  28 years into her writing career, she was still hitting it out of the park.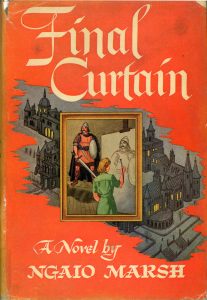 Final Curtain by Ngaio Marsh (1947) takes Detective Alleyn's painter wife, Agatha Troy, to the estate of Henry Ancred, a retired Shakespearean actor, where she is commissioned to paint his portrait.  Even though Alleyn is due back from war duty any moment, Troy can't resist, and she's plunged into the Ancred family drama, which is robust to say the least.  Poor Sir Henry, naturally, is murdered, and Alleyn returns from the Antipodes for a murderously themed reunion with his wife.  This Marsh installment has many of her strengths – the relationship between Troy and Alleyn is an interesting one, and the subtle and wickedly memorable portraits of the characters can't be beat.   It features a typically ingenious Marsh solution.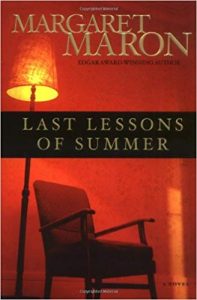 If you like your family drama stateside, you can't beat Margaret Maron.  Her stand alone, Last Lessons of Summer (2004) finds Amy sorting through her grandmother's things in her big southern house – was her grandmother murdered? – and meeting family she's never known.  Her mother's suicide when she was 4 has left her wanting to know more, despite the presence of a loving stepmother in her life.  Maron brings this rich canvas to full life in her warm, intelligent way, making the murder mystery, as always, very human.  A great read.  Great twisty ending, too.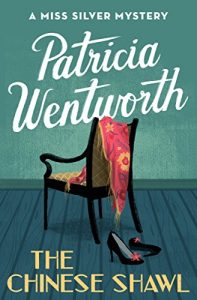 Really all of Patricia Wentworth's Miss Silver novels are about dysfunctional families, but for my money a favorite is The Chinese Shawl (1943), which finds characters mid-war, serving or having served.  Laura Fane, just turned 21, is summoned by her aunt to inspect the home Laura owns but cannot afford to keep up.  The scary aunt wants to buy it for her favored ward, the glamorous Tanis Lyle.  This book has it all – first love, mean girls, wicked aunts, and a country house with a mess that can only be cleared up by Miss Silver and her clear thinking.  Wentworth has a real genius for the interplay between women as they jockey for power or find it within themselves unexpectedly.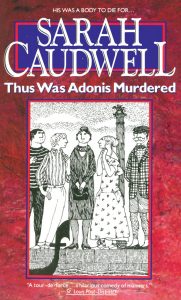 Lastly but by no means leastly, the work "family" created by the witty, hilarious Sarah Caudwell in her classic first novel, Thus Was Adonis Murdered (1981) finds the hapless, impractical, romantic Julia on a tour of Italy where she's fallen for a beautiful but seemingly unattainable young man – and then she's suspected of killing him.  Her friends back home, alarmed for her safety, conduct an inquiry at the pub over readings of Julia's letters.  This subtle, clever farce that calls frequently on Shakespeare has it all, including an ending you won't see coming.  A pretty much perfect book in every way.