Reading all kinds of lists about the best crime novels of the past decade, I, of course, being incredibly opinionated, felt I needed to chime in.    Looking through this list one of the things that stick out, as far as my favorite reads are concerned, are a very specific sense of time and place.  Sometimes place is pre-eminent , sometimes time, sometimes both.  These books also contain some of the loveliest writing and most indelible scenes, things that remind me of why I love to read.  So in alphabetical order, my favorites of the last decade or so: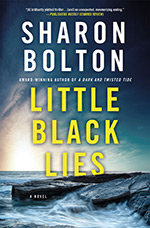 Sharon Bolton, Little Black Lies (2015). Set on the Falkland Islands in the 90's, about a decade after a brief war that left the island studded with land mines, the whole island is on alert for a missing boy.  Featuring a damaged female veterinarian as the main character, Bolton's story is gothic, specific to the time and place, and populated with indelible characters as well as an unforgettable resolution.  The wrap up of the story proves once again that Bolton is one of the best plotters in the business, and a devastating scene involving some beached whales will probably be burned into your memory forever.  Bolton is a strikingly original and gifted writer.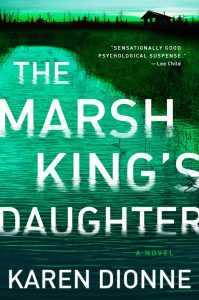 Karen Dionne, The Marsh King's Daughter (2017). This novel is so fresh, so immediate, so firmly anchored in Michigan's upper peninsula and so beautifully written it should be missed by no one.  The story of a tiny family living in isolation in the northern wilds, it's also the story of a daughter's coming of age and her slow realization that her father is not who she thought he was.  Dionne wraps things up with an incredible chase sequence, one that could only have been possible with the specific characters she created in the specific setting she brings to life.  A bravura piece of writing.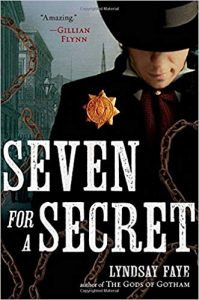 Lyndsay Faye, Seven for a Secret (2013).  I love historical mysteries and inhale them like pieces of chocolate, but this novel, the second in Faye's "Gods of Gotham" series, is an incredible standout.  Set in New York City in 1846, the main character is Timothy Wilde, a member of New York's newly formed police force.  The men were known as "coppers" because of the copper stars they wore.  Faye's prose is perhaps the most gorgeous of any contemporary writer, mystery or otherwise, and her setting is beautifully and heartbreakingly drawn.  This story is not only about Timothy, it's about the underground railroad and the men who caught free African Americans and sent them back down south and into slavery.  It brings this time and place so vividly to life, it's one of those books that are jarring to look up from, so totally has Faye returned you to the past.   This is a masterwork.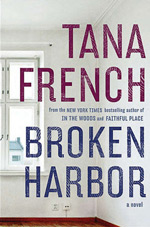 Tana French, Broken Harbor (2012). While I am not as huge an admirer of Tana French as some, I always admire her beautiful prose and incredibly well drawn and memorable characters.  In this outing she combines those skills with a kick ass plot, one full of mystery and horror and all things in between.  This is a novel set in the recession, with a family hanging on in a dying subdivision outside of Dublin.  Unfortunately they are not hanging on too well, as most of them are discovered murdered in the first chapter.  It's the why and how that keep you glued to your seat.  There's no doubt French is one of the most gifted voices in crime fiction, and this novel will show you why.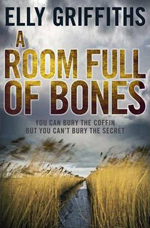 Elly Griffiths, Room Full of Bones (2011).  Griffiths, to me, has created one of the greatest characters in modern crime fiction, Ruth Galloway.  Ruth is an archaeologist who lives at the edge of the world with her cat and her daughter.  She is unapologetically herself.  Along with Ruth are the great stories Griffiths tells, anchored in Norfolk as well as the past in the form of, well, bones.  In this one a long ago bishop bursts from his coffin accompanied by a fresher body, and Ruth, using her expertise, helps to discover why.  This series has lovely writing, humor, brisk storytelling and a memorable setting.  This one is a standout in a great series.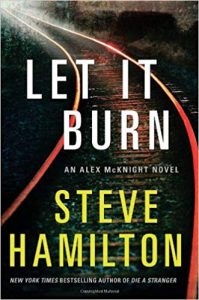 Steve Hamilton, Let it Burn (2013). The specific place in this novel is Detroit, Michigan, a city plagued by arson and fire and revisited by Hamilton's unforgettable character Alex McKnight.  Steve Hamilton creates polished, concise works of art that may trick the reader into thinking what he does is easy, but anyone that writes this tightly and this intensely while at the same time engaging the reader's heart with character is nothing short of brilliant.  This book finds ex-cop Alex returning to Detroit as the man who shot is partner is being released from prison.  Everything great about series fiction can be found in this book: setting, character, plot and action.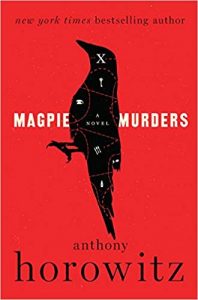 Anthony Horowitz, Magpie Murders (2016).  This complex, well told, witty and beautifully written story of a village beset by murders that can only be solved by the famous detective Atticus Pund is really a manuscript, held in the hands of editor Susan Ryeland.  The manuscript is the last work of crime writer Alan Conway, who has died mysteriously.  Horowitz uses every golden age trope possible, in the most loving and reverential way.  The story within a story format allows him to be intensely traditional (the Atticus Pund section) and intensely contemporary (the Susan Ryeland section). This book is absolutely delicious.  Finishing it, you may want to pick it up and start again.  What a great example of the brilliance of the traditional detective story.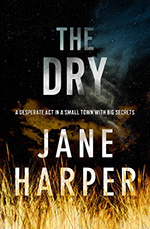 Jane Harper, The Dry (2016). Setting is a character in Harper's novel set in draught-stricken Australia, where financial detective Aaron Falk has returned to his tiny hometown from Melbourne to try and discover why his boyhood friend has murdered his entire family.  As Aaron peels back the layers of his own childhood as well as Luke's, getting to the surprising heart of this horrific crime, the Australian heat covers this book like a blanket.  Searingly unforgettable and beautifully written.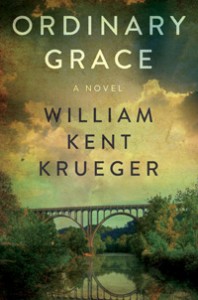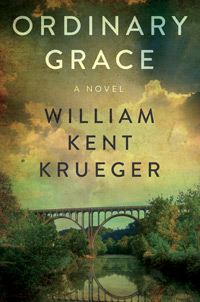 William Kent Krueger, Ordinary Grace (2013). This is simply, to me, the greatest novel of the past decade, and Krueger has capped it, this year, with another classic, This Tender Land (see this year's "Best of" list).  Ordinary Grace, set in 1960's Minnesota, follows 13 year old Frank, the son of a Methodist minister, as his family deals with a devastating loss.  While this book is about loss, it's also about the way loss can be dealt with.  There's a scene at the end of the book that is one of my favorite scenes in any book I've ever read.  The writing, the characters, the heart and yes, the story, make this book an absolute classic.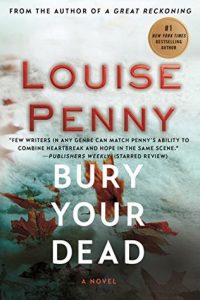 Louise Penny, Bury Your Dead (2010).  It's hard to pick one of Penny's books as a favorite but this one, the sixth in her now classic series set in tiny Three Pines, Canada, finds Inspector Gamache  in Montreal, recovering from an injury, and stumbling into a mystery involving some bones found in the Literary and Historical Center library (a real and beautiful place, brought sharply to life by Penny).  Meanwhile Beauvoir, Gamache's second, journeys to Three Pines to solve a different case.  This is a beautiful explication of one of Penny's favorite themes: being trapped in the past prevents movement forward.  The writing, the history, the setting and most of all the characters in this gorgeously written novel make it one of Penny's best.
That's 10.  But I can't not mention…(links to my reviews)
Tasha Alexander's Death in St. Petersburg (2017)
Megan Abbott's You Will Know Me (2016)
James R. Benn's When Hell Struck Twelve (2019)
Rhys Bowen's Love and Death Among the Cheetahs (2019)
Michael Connelly's The Wrong Side of Goodbye (2016)
Deborah Crombie's No Mark Upon Her (2011)
Loren D. Estleman's Black and White Ball (2018)
Dianne Freeman's A Lady's Guide to Etiquette and Murder (2018)
Stephen Mack Jones' August Snow (2017)
Julia Keller's A Killing in the Hills (2012)
Laura Lippman's After I'm Gone (2014)
G.M. Malliet's Pagan Spring (2013)
Sujata Massey's The Widows of Malabar Hill (2018)
Susan Elia MacNeal's Princess Elizabeth's Spy (2012)
Karin Slaughter's Cop Town (2014)
Chevy Steven's That Night (2014)
Lauren Willig's That Summer (2014)