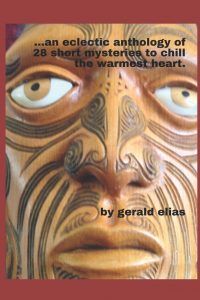 One of my favorite book events of all time was one for Gerald Elias' first Danial Jacobus mystery, Devil's Trill (2009).  Elias, himself a violinist (at the time associate concertmaster for the Utah Symphony), brought what he referred to as his "fiddle" to the event, and gifted the audience with a short performance.  I've never forgotten it.
I was also a fan of the books, based on the odd-ish premise that a blind violinist could be a detective, his remaining senses sharpened by the lack of his eyesight, heightening his deductive reasoning abilities.  This is actually pretty classic Sherlock Holmes territory, the "Watson" being Daniel's former musical partner and friend Nathaniel.  The mysteries, while utterly traditional, also gave the reader a bird's eye view of the music world.  Jacobus lives in seclusion in the New England countryside but is drawn out to the city for different reasons.
This short story collection features several Daniel Jacobus stories, but there are other stories, often set in the New England countryside, but Elias' thoughts are far ranging and sometimes downright odd.  However, many of the stories in this collection are very strong.
Short stories are a tricky dance, as setting, character and a strong plot arc must be established in such a concise frame.  The ending often makes or breaks the story, and Elias provides the reader with some real surprises.
The first story, Sleeping Beauty, remains set in the professional world of the arts, with the main character a musician and the villain a ballerina.  Elias is extremely deft at portraying this milieu, and this story is especially successful as it has a good premise with a resolution that is completely unexpected, and is also tied to the cultural background of the characters.
My favorite story of the whole book is one of the Daniel Jacobus entries, In Bocca Al Lupo (though a close second is Fool Me Once…).  Both of these stories capitalize on Elias' real life expertise, and in In Bocca Al Lupo, the crime involves a stolen Stradivarius.  Jacobus is asked by his friend Nathaniel, now an insurance investigator, to help him crack the case and save his company a many millions of dollars payout to the victim.  Using his musical senses as well as his deductive reasoning, Jacobus does indeed crack the case, and I also learned a factoid about violins I did not know – but you'll have to read the story for yourself to find out what it is.  It relates to the title.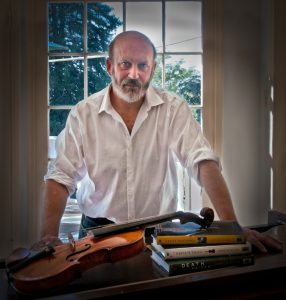 Some of the other stories are all over the map, taking the reader to a couple New England graveyards, following a troubling text exchange, and accompanying a desperate man to Costa Rica as he attempts to make a new life for himself.  Many of these stories have a Night Gallery flair to them, in that they get into your head and won't let go.  I'm still, many decades later, recovering from a certain Nigh Gallery episode, so I know what I'm talking about.
I would beg the gifted Mr. Elias to give his next collection, if there is one, a better title, as this title sounds like a description and is not memorable, and a cover that perhaps has a musical instrument on it.  Overall however this is a fun journey through the mind of a gifted writer.  I was especially happy to once again meet up with Daniel Jacobus.