This wonderful essay comes to us from occasional contributor Nancy Shaw.
The wait is over. The recently-released Maisie Dobbs mystery, The American Agent, puts her in the middle of the London Blitz on ambulance runs, bringing her back to the scenes of wartime carnage that molded her life into "psychologist and investigator," the job she created after nursing in France in World War I. Jacqueline Winspear makes the trauma of war her major subject through her beloved series. Shell shock lingers in the lives of Brits and pops out in a variety of malignant ways, volume after volume.
But what to read while you wait for the next Maisie? I crave justice, preferably achieved by characters I'd want to have a cup of tea with, and often in times and places that are not my own. Some of my favorite crime solvers are women who inhabit the U.K. in the years after World War I, leading into the thick of WWII. At some point, though not as steeped in World War I's effects as the Maisie Dobbs series, they all touch on the upheaval.
Many of the issues that haunted the inter-war years resonate because they are with us today: political unrest, the roiling of the class system, distrust of "the other," women's roles, and veterans whose lives have been maimed by a war that did not seem to be worth its costs.
In series that range from earnest to frothy, the other characters I look forward to from those unsettled times are Susan Elia MacNeal's Maggie Hope; Catriona McPherson's Dandy Gilver; Carola Dunn's Daisy Dalrymple; and Rhys Bowen's Lady Georgiana Rannoch.
These women, all navigating formerly-male domains, vary in their backgrounds. Maisie, with Gypsy blood, is the daughter of a Cockney peddler but attends Cambridge and marries into the aristocracy.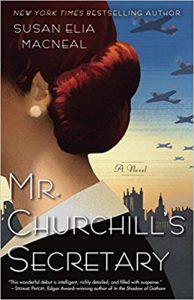 Maggie Hope is raised in Massachusetts by her aunt and believes she's an orphan. Her father is a Bletchley Park genius and her mother is an opera star who's become a high-ranking Nazi. While Mr. Churchill's Secretary starts in World War II, the mystery of her missing mother takes her story back to the Great War. Maggie's talent for logic combines with her bravery as she works for Churchill and joins the daring espionage effort.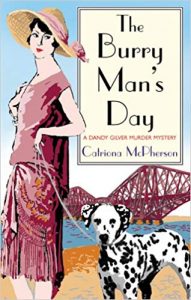 Dandy Gilver, living a sedate life among the Scottish upper classes, welcomes the chance to earn money in the post-war financial pinch. This series has a touch of farce, as Dandy muddles her way into detection, but The Burry Man's Day deals with the poison the Great War has left among families of soldiers who disappeared. Brutality in the British Army toward its own soldiers—especially those from humble backgrounds–who couldn't stomach trench warfare casts shadows after the war in more than one series.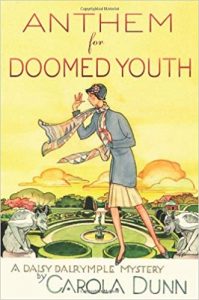 Daisy Dalrymple's father was a viscount, and her brother died in the war. Tossing off her pedigree in the 1920s to work as a free-lance writer, she marries a Scotland Yard Detective Chief Inspector. Somehow her meddling keeps solving the cases. In Anthem for Doomed Youth, buried bodies trace back to a shameful incident in the war. And the massive loss of British men has left many women without partners. Some of Daisy's friends are deemed Superfluous Women, and in the novel of that name they struggle for respect and a place in the world.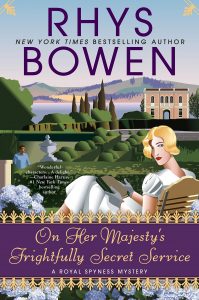 Lady Georgie's mother is a much-divorced actress, while her father is a deceased duke, putting her 34th in line for the British throne, though she seldom knows where her next tuppence is coming from. While her adventures trade in farce and rom-com with the elusive but attractive Darcy O'Mara, Georgie deals not only with the evil of murders that touch her rarefied circle, but with omens of the coming crisis on the Continent–Nazis who mingle with royals and rich folk, in On Her Majesty's Frightfully Secret Service. Georgie reports back to Queen Mary on the future King Edward VIII/Duke of Windsor and the scheming Mrs. Simpson.
In the background, we always know war is coming. The stories set in the 1920s and 30s show fancy parties, people struggling to get by, snobbery, strivers, and bounders. All of these stories have puzzles to solve, mixed with vivid characters and in some cases with social satire. Sometimes these women opt for justice that doesn't exactly line up with strict interpretations of the law.
Then World War II breaks out. For all the sense of crisis we have now—the fate of democracy and our planet—we don't have to cope with the maleficent randomness of the Blitz, as Maisie and Maggie do in WWII London. I can imagine Dandy, Daisy, and Georgie eventually stepping up for King and Country as well.
**************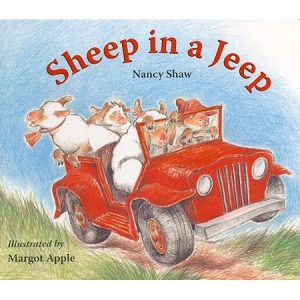 Nancy Shaw is the author of ten picture books, including the Sheep in a Jeep series, and an avid mystery reader. She lives in Ann Arbor, MI.