We are welcoming a new reviewer, Cathy Akers-Jordan, an avid mystery fan, long time Aunt Agatha's customer and all around lovely human.  Her more official bio follows this review.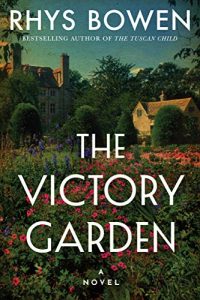 Towards the end of WWI, 21-year-old Emily Bryce is determined to contribute to the war effort. She defies her parents and joins the Women's Land Army. What follows is a coming-of-age story full of history, romance, and a little mystery with a satisfying twist at the end.
What makes the story fascinating is the focus on how British women adapt to their new roles while the men are at war. Even in the tiny village of Bucksley Cross on the edge of Dartmoor, where Emily ends up, social dynamics are turned upside down. There are no more servants because women are busy doing men's work: planting, tending, and harvesting crops; caring for livestock; and running all the shops in the village, including the Blacksmith's forge. Women from all classes of life work together side by side, freeing themselves from their corsets and social classes, in order to feed Britain.
Farm work is hard for the well-born Emily but she enjoys being productive and builds a family of sisters with the other land girls, a family more caring and supportive than her snobbish mother and stern father. Emily even develops a mutual respect and true friendship with Viscountess Charlton, the local aristocrat, when the land girls work to restore her gardens.
Through her work as a land girl, Emily becomes interested in tending all kinds of gardens so it's only natural that she is curious about an old book of herbal recipes she finds in cottage she inhabits while working for Lady Charlton. The book is also a journal that hints at the fate of each woman who has previously inhabited the cottage: most were considered witches. After Lady Charlton no longer needs the land girls, Emily lives in the cottage alone, tends the herbs, and learns to make healing tonics and salves to help her fellow villagers – and slowly begins to fear she will share the fate of the other "wise women" who delved in herbal lore.
The double-meaning title refers to both the food grown by the Women's Land Army and the herb garden Emily revives at the cottage. Developing her skill in herbal tonics and salves leads to Emily's own victory: independence from her parents and making her own way in the life she chooses.
One assumes the few negative reviews on Amazon and Goodreads are from readers who expected this book to be mystery-driven like Bowen's previous standalones (In Farleigh Field and The Tuscan Child) and her popular Lady Georgie series. While the mystery is secondary to Emily's coming-of-age story, this is a fascinating story for anyone interested in WWI on the home front.  — Cathy Akers-Jordan
______________________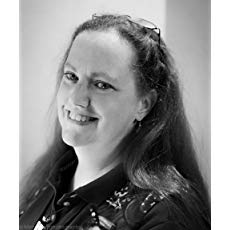 Cathy Akers-Jordan is a writing instructor at the University of Michigan-Flint where she teaches composition, business communications, and technical writing. She also works with independent study students who are writing fantasy and science-fiction. Her current works-in-progress are crime fiction.