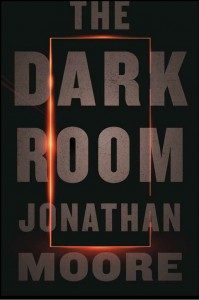 I like starting a new year with a new discovery. I read an advance reading copy of this novel, which I plucked from the giant slush pile we have of such books. Sometimes one will call to me, and this one did. It feels very much like a series book though it apparently is not (that would be my one objection). Set in San Francisco, we meet homicide cop Gavin Cain, who is called in by the mayor after the mayor receives some compromising photographs with a request from the anonymous sender that the mayor do the world a favor and kill himself. When Gavin has his initial meeting with him, the mayor denies knowing anything about the photographs, which show a woman handcuffed, then undressed and obviously drugged.
Initially annoyed to be called in, Gavin's been taken away from the culmination of another case involving the exhumation of a body. He has to dispatch his new, green partner to keep watch in the ME's office and make sure everything goes as it should.
The FBI is involved with the mayor's case as well, and the FBI agent in charge and Gavin form a good working partnership. As Gavin makes headway he also meets with the mayor's disturbing family – a wife who is obviously an alcoholic and a daughter in art school who seems to take off all her clothes every time she's around Gavin. He makes sure not to be alone with her. At that point, I was strongly reminded of Ross MacDonald's California stories of wealthy and dysfunctional families.
Telling too much more of the plot would involve massive spoilers, but it's not giving much away to say that the two cases are connected. There's also a personal wrinkle for Gavin: he lives with a woman who hasn't left her home in several years because of a traumatic incident in her past. The book is stuffed with great backstories begging to be revealed, an interesting main character, and good police procedural detail that makes a tricky, well crafted plot move ahead like lightning. As mentioned before, I wish this was a first in a series, but it's a well told, enjoyable story. I would definitely seek out more titles by this author.